The self-levelling suspension on the rear axle via so-called Nivomat shock absorbers is almost exclusively reserved for estate cars – as well as some vans and SUVs. The components do not require any additional electronics and "pump" the car up to normal height after only a short distance, regardless of the load. The energy required for this is obtained purely mechanically from the movements that occur between the wheel and the vehicle body by using a soft auxiliary spring.
Since Nivomat variants, like conventional shock absorbers, work according to the principle of volume displacement, they wear in the same way. The following short checklist explains how their condition can be checked:
Test drive: unstable rear axle / sagging
Acoustic test: noise during the test drive (rattling/rumbling)
Visual inspection: rear axle sagging, leakage, worn or damaged
If it is necessary to replace the Nivomat shock absorbers, there are two options, which will be explained below with advantages and disadvantages.
1. Exchange for a spare part with identical function
Pro:    
Retention of the self-levelling suspension
Contra:   
Difficult material procurement
Often only available as OE product
High price: approx. 300 to 1200 euros per shock absorber
Slight pitching/stuttering while driving
Hardly any information available in the aftermarket
2. Conversion to conventional shock absorbers – such as BILSTEIN B4 (OE replacement) or high-performance dampers type BILSTEIN B6 or B8
Pro:     
Use of high-performance shock absorbers B6/B8
Cost saving
Improved driving characteristics
Contra:    
No more self-levelling suspension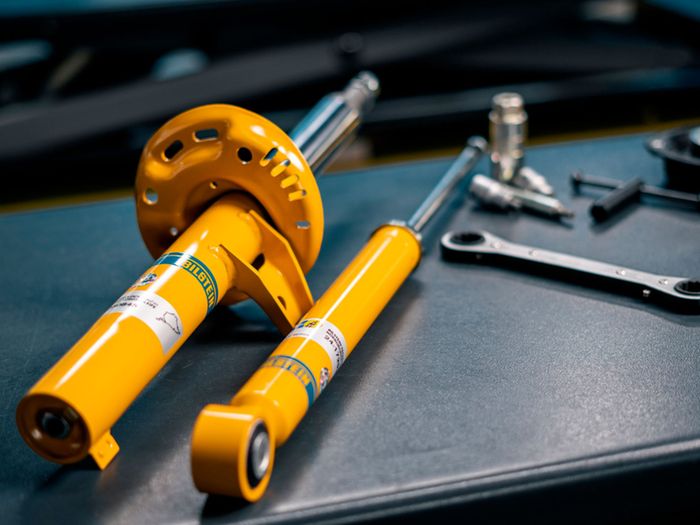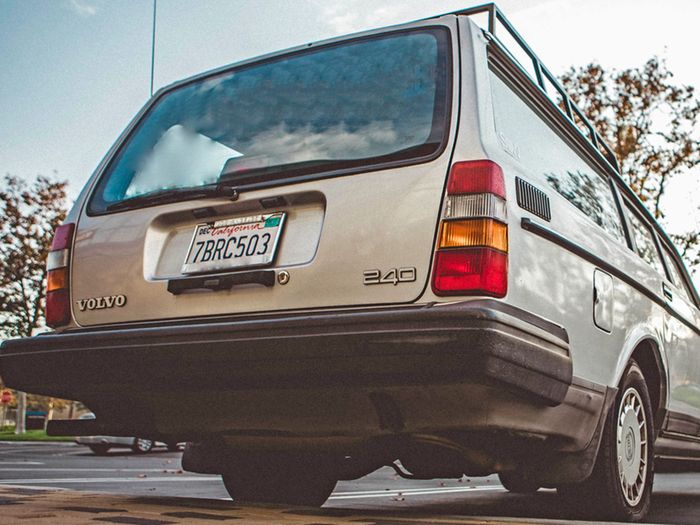 If a conversion is to be carried out, it is advisable to talk openly with the customer about all the advantages and disadvantages. Generally, this way is always possible, but requires a certain amount of technical know-how. Compared to OE replacements, BILSTEIN B6 shock absorbers offer the advantage that they are often available with monotube technology and provide better damping performance.
In order to successfully convert to BILSTEIN shock absorbers, it is essential to use springs and add-on parts for the rear axle with standard suspension (without self-levelling suspension). The reason for replacing the add-on parts is that the factory-fitted components are not designed for the conversion. The original springs are designed as auxiliary springs and do not contribute to the ride height.